Jazz Educator, Composer, Arranger and Performer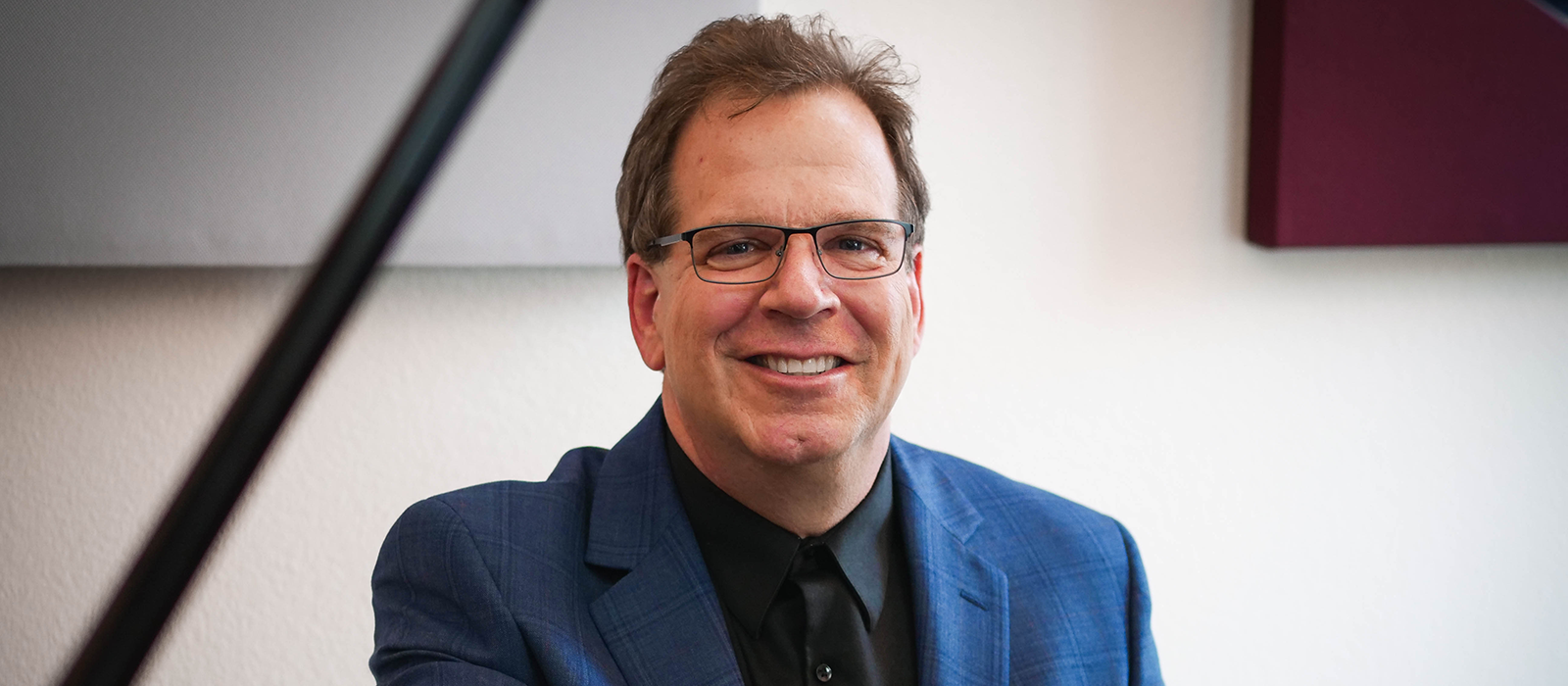 Matt Harris graduated with a BM from the University of Miami and a MM from the Eastman School of Music. He moved to Los Angeles after touring, writing, and recording with jazz legends Maynard Ferguson and Buddy Rich. Matt currently teaches at California State University Northridge and Loyola Marymount University in Los Angeles.

Matt is an active clinician, conductor and composer for high schools, colleges, and professional bands around the world. He has conducted the Nevada, Oklahoma, Arizona, South Dakota, Minnesota and Texas All State bands. He has been commissioned to write music from bands spanning the globe, including Denmark, Germany, Canada, The Netherlands, New Zealand, Japan, China, Turkey, Scotland, England, as well as numerous high schools and universities in the United States. Matt has been a guest clinician for over 30 years with topics ranging from improvisation, rhythm section, piano, arranging, composition, business of music, and creative aspects of playing jazz.


Matt has 6 CD's of original music. Matt has written for the Hollywood Bowl Orchestra, Metropole Orchestra (Netherlands), Airmen of Note, Air Force Falconaires, Kluvers Big Band (Denmark), Rodger Fox Big Band (New Zealand), as well as high school and college bands throughout the country. He has also arranged, orchestrated, and/or performed on numerous national jingles, recordings, and live performances including Taco Bell, Home Depot, Jack in the Box, Ford, Schwab, Mariott, and many more.
Matt has played with jazz legends including Buddy Rich, Maynard Ferguson, Bobby Shew, Lanny Morgan, Bob Sheppard, Peter Erskine, Bob McChesney, Rob Lockart, Carl Saunders, Bob Mintzer, Dave Robaire, Jimmy Cobb, Joe Morello, Chuck Findley, Tim Ries, Bob Summers, John Pisano, and Gregg Bissonette.


Matt has played piano and/or written music for some of today's top jazz vocalists, including Karyn Allison, Jackie Allen, Diane Shure, Dena Derose, Rosana Eckert, Calbria Foti, Kevin Mohagany, Kurt Elling, Marie Carmen Koppell, and many others.


As the Musical Director and keyboard player for the Buddy Rich Band, Matt has arranged many of the band's charts. Recent gigs with the band include Ronnie Scott's in London, Catalina's and Vibrato in Los Angeles. "Just in Time" features many of Matt's original compositions and arrangements, recorded in 1986 and recently released in 2020.